It is hot and summer is just around the corner. We are getting ready to get the garden going and I've got salad on my mind. Eating healthy and exercise are both huge contributors in our healing of anxiety and depression, so we are going to incorporate more recipes and exercise into the blog.
My go to salad right now is this light, quick, and colorful kale salad.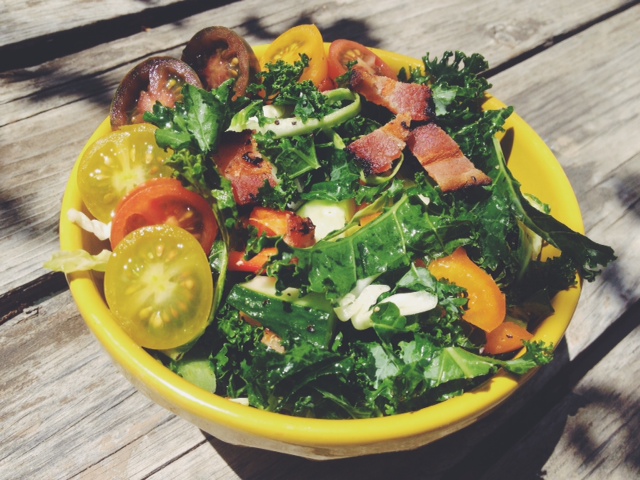 Trader Joes has an awesome and affordable blend of some of my most favorite greens. It includes kale, brussels sprouts, broccoli, green cabbage and red cabbage. It is also already chopped up into bite size pieces, which makes things super quick and convenient. 
I also like to add red onion, mini sweet peppers, and a few mini heirloom tomatoes. For the dressing I drizzle it lightly in olive oil and pepper and voila! Today I cooked up a piece of bacon and added it for kicks, but it is also delicious without.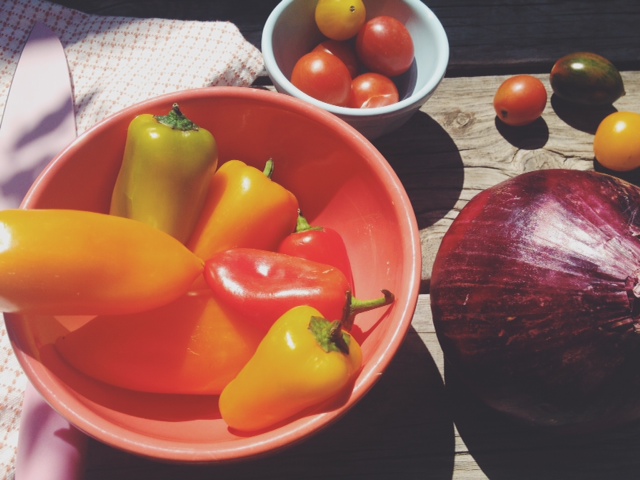 Happy Monday!
Hope On. Journey On.
Angie