What lies behind us and what lies in front of us are tiny matters compared to what lies within us. Ralph Waldo Emerson
A couple weekends ago my husband had an awesome opportunity to photograph an event called The Unique Camp. It is a weekend getaway for creatives to be inspired and to ignite their passion for what they do. You can head over to the website to check out some of his awesome photos! I got to join him for the last night and day.
The morning before everyone packed up to head home, they gathered the group together for some fun games. Afterward we split up and went into the wilderness to write ourselves a letter. I decided to write a "feeling letter". Years ago I started Letter Therapy and have been hooked ever since. I will go into Letter Therapy more on the blog later, but for today's challenge I want you to write a letter to yourself while you sit outside. All you need to write about is how you are physically feeling. What is your body feeling at the exact moment as you write this letter to yourself.
While I wrote my letter I noticed my sore back from the wedding I photographed the day before. I noticed the rocks ridges poking my booty. I also noticed the breeze that was cooling my skin and the wind that sent my hair twirling around whipping my face. I noticed the vibration in my ears from that incredible noise that you hear in the woods. The one that sounds like the trees are singing to you.
The idea for this exercise it to bring awareness to your body and to become completely present in the moment. You may notice certain pains or certain comforts that you weren't noticing before. Feel free to write those down. Then ask yourself what does my body need? More water? More exercise? Healthier eating? A weekend away? The list is usually pretty long, since we tend to overlook ourselves often.
After you have written your letter, just sit and ponder for some time. I've been practicing my yoga headstands over the last month and got the chance to do some yoga for a few minutes on my rock. You don't have to do headstands or yoga. You can sit or even lie down and just chill. Yoga makes me happy, so that is what I do. What ever makes you happy. Do it. After this entire activity, hopefully you will find answers to what your body may be in need of. Whatever it is, be sure to treat your body to what it needs to continue in strength and peace. The more you practice these exercises we share with you the more you will be aware of your mind and body intention and your thoughts will continue in clarity.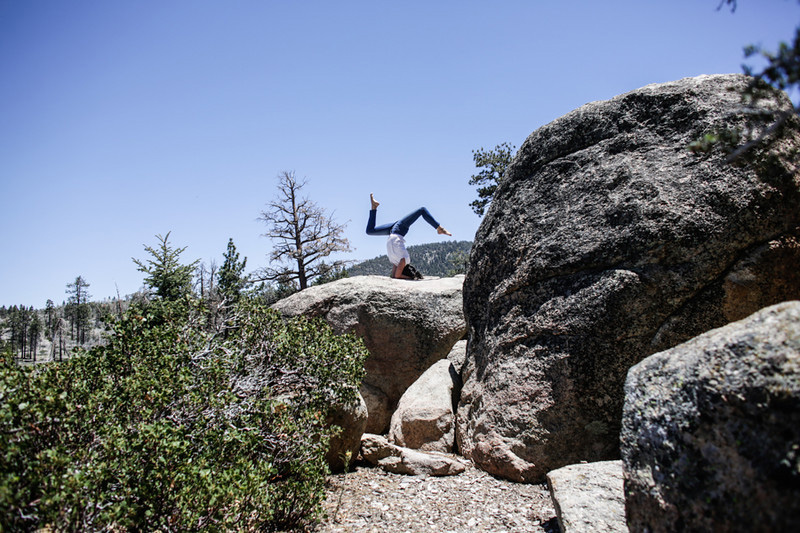 Loving and appreciating yourself is necessary, and it is not selfish in anyway. We all deserve our own love, just as much as everyone around us does. I know for a fact if you can love you, all of you then the love that you will be able to share with those around you will be overflowing. 
Hope On. 
Journey On.
Love on.
Angie