There is one major reason I look forward to summertime. Besides the awesome, blistering Arizona heat, I love summer because of all the delicious seasonal fruits and vegetables that are available to us. I could live off watermelon and peaches all summer long.
Getting kids to eat fruits and vegetables is another story sometimes. The last few years I have been trying everything to get our little boy Krew to eat them, but he refuses. Although he has a G-Tube(feeding tube), he has improved so much in the last year in his eating, and now he is even drinking some. This summer Krew fell in LOVE with watermelon. Yay!  I can't tell you how many watermelons Krew and I ate this summer. This was a huge step and I was so excited. Now, not only does he love watermelon, but some of his favorite daily snacks are cucumbers and broccoli.
There are so many benefits to eating seasonal fruits and veggies. Lately, I have been trying to be better at this, and trying to avoid all the processed food out there. Anytime I need a snack I try to grab some fruit or vegetables. It's amazing how much better I feel when I do this.  It's so nice to have seasonal fruit that is so fresh. They provide essential vitamins and minerals,fiber, and so much more. They also have a lot of antioxidants that rid your body of free radicals.
Every summer my go to lunch and dinner is my Strawberry Spinach Salad. It's delicious and I never get sick of it. This summer my sister Krista and I headed to California to visit Angie and Jenna. One night at our family BBQ Angie made the most delicious dinner. The salad was very similar to mine except she used peaches(which are my favorite) instead of strawberries. This salad is amazing, and now I am hooked. It's so easy with only 5 ingredients. I have been eating this for lunch a lot too. So I thought I would share this deliciousness with you guys. Hope you guys love it as much as we do, and don't forget to enjoy all the yummy seasonal veggies and fruits that are available to us.
Peach salad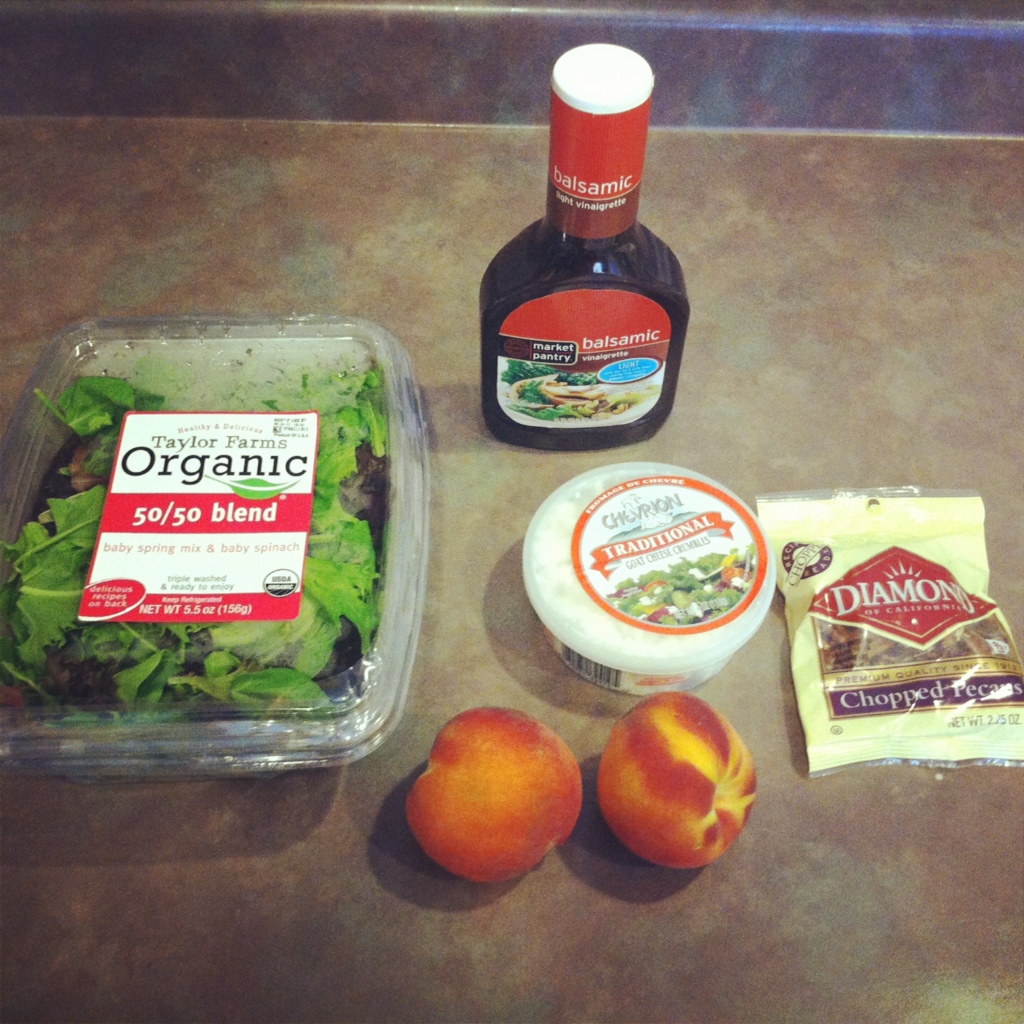 Arugula/Spinach
Peaches
Goat cheese
Candied pecans (Trader Joes)
Balsamic Vinaigrette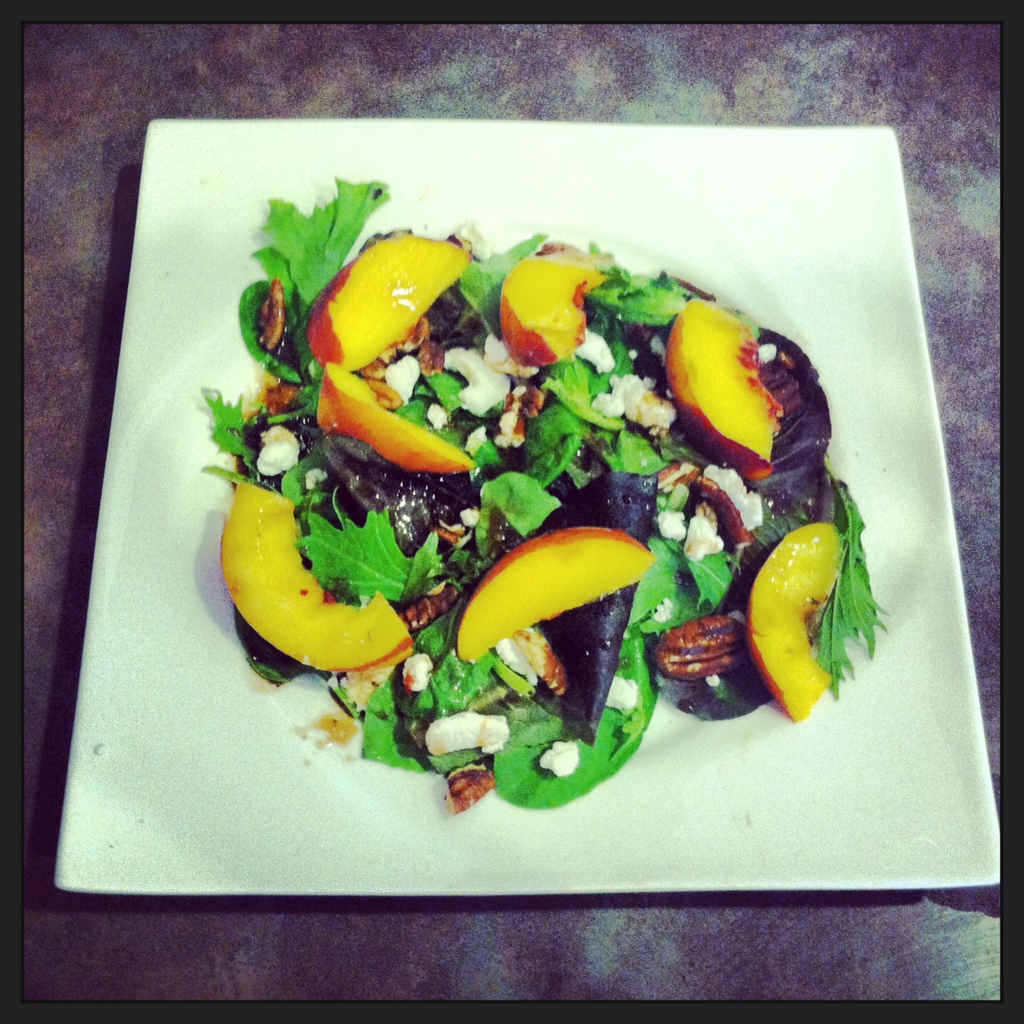 Hope On. Journey On.
Stephanie