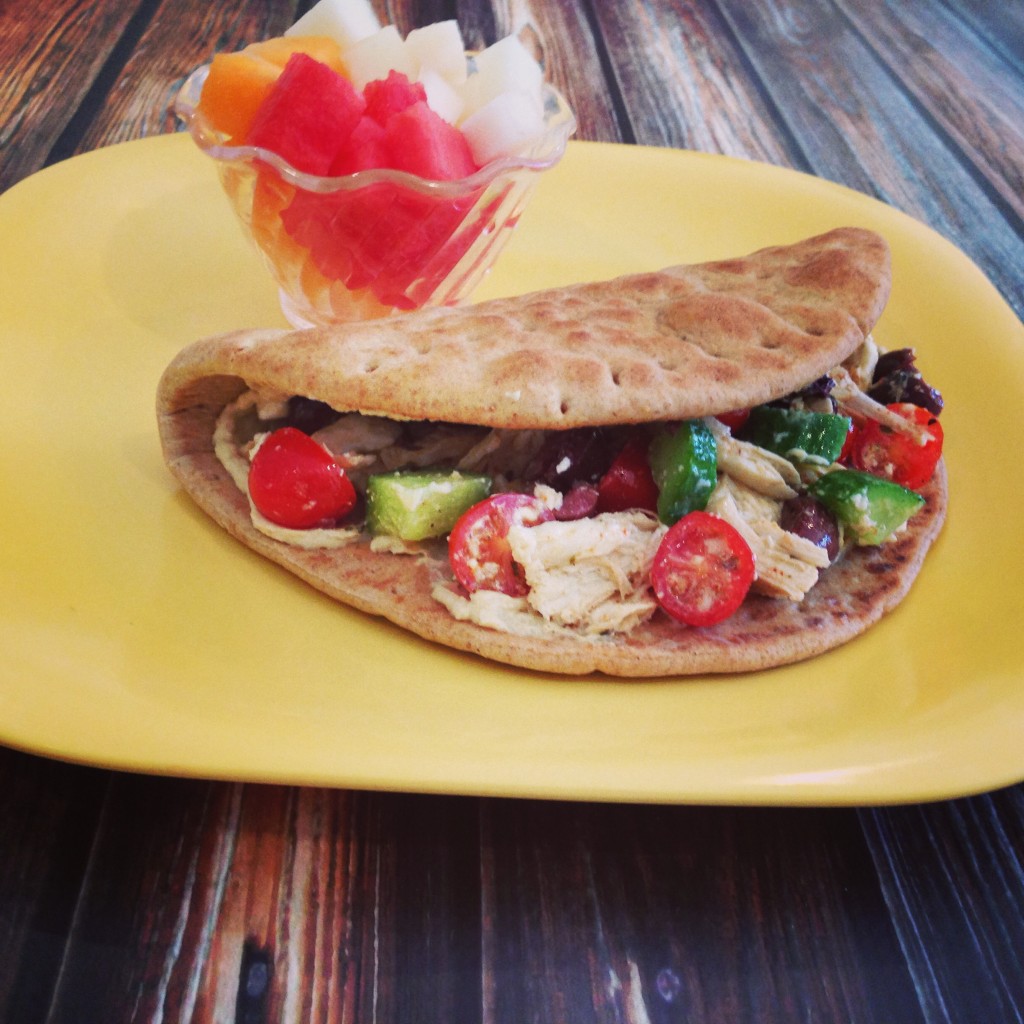 "Take care of your body, it's the only place you have to live."
-Jim Robin
Here is another delicious recipe that I found from the Cooking Light magazine.  This is 
great for lunch, or even for a quick dinner meal.
Greek Style Chicken Wraps
1 cup grape tomatoes halved
3 tablespoons kalamata olives chopped
2 tablespoons crumbled feta cheese
1 1/2 tablespoons fresh lemon juice
1 tablespoon chopped fresh oregano
1 tablespoon olive oil
1/8 tsp. ground red pepper
4 ounces shredded chicken (about 1 cup)
2 small cucumbers chopped (I get the small persian ones from Trader Joe's)
6 tablespoons plain Hummus
6 (8 inch. whole wheat tortillas)
*I used whole wheat pita bread and I liked that much better. 
Place tomatoes, olives, feta, lemon juice, oregano, oil, pepper, chicken, and cucumber in a bowl.
Spread 1 tablespoon hummus over tortilla or pita bread, top with about 1/2 cup of mixture.
Roll up wraps, or fold that pita bread into a sandwich, and enjoy!!!!