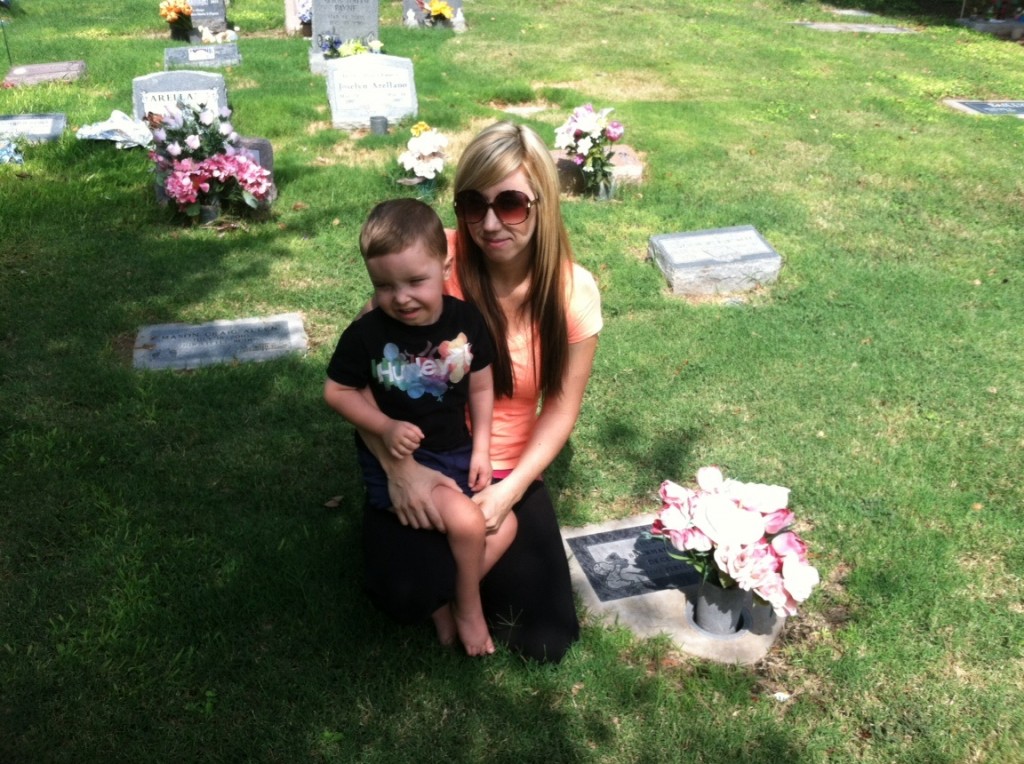 "It's a good day to have a good day."
        December 5 .. I used to dread this day. I would look at this date and cringe a little bit, because it's a day I will never ever forget. It all happened so close to Christmas, which made Christmas so hard. I'll never forget the first year after losing Beckham. We had a burial service for him December 18th , a week before Christmas. I remember going to my sisters for our family christmas party. I started to hold my cute niece Paisley, and just started bawling. I ran into the bathroom in tears, I couldn't stop crying. I just realized again how I would never get to hold sweet little Beckham. My sweet Mom came in and talked to me. She always knew what to say. Oh how I miss her. I remember sitting on the couch, I was there,but not mentally present. I didn't even want to be there. I didn't want to celebrate Christmas, or anything really, when I had just lost my baby. 
   The first year on December 5, I remember thinking what do I do?  Do I have to be sad all over again? Remember all the memories of that day? I quickly thought "No way!"  I am not going to make this day a sad day every year. I am going to remember the good and turn it into something positive.
         Of course it took time to get past this. I do think time helps in the healing process. But of course I will never forget him. He is always in our hearts. This year it has been 5 years since we lost Beckham. The past few years I don't dread this day anymore. To be honest, I actually look forward to it. I have tried to make it a fun day to remember him instead of a day of sadness and sorrow. 
         While in the hospital they gave Beckham the cutest little bear and he was wrapped in blue ribbon. Everything they gave him was blue, it was all so cute. The following year my sister surprised me with this blue tree. I was so excited, I love it. It's my favorite thing to put up for Christmas, and I look forward to it every year. Something so little, but means so much to me and helping me remember him in a positive way.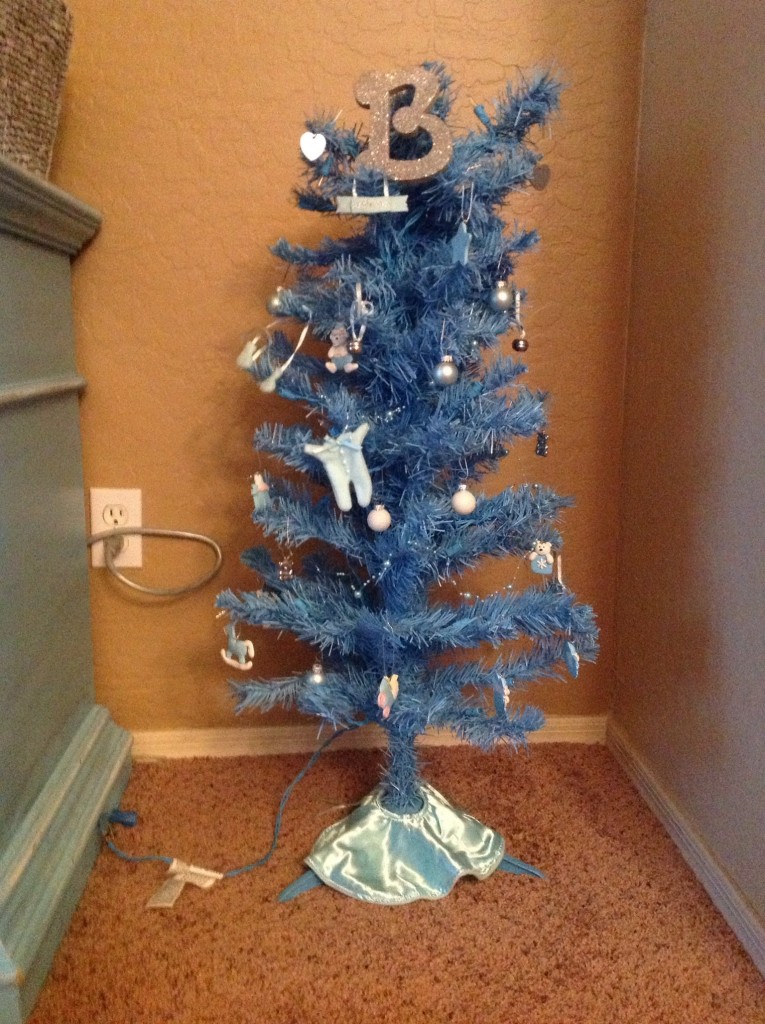 So today Krew and I are going have a good day. We are going to go to the cemetery to visit Beckham. Then we are going to come home and make a treat (cake or cupcakes) and let Krew dig in as we remember his sweet big brother. We are so thankful he is part of our family, we will never forget him, and will love him forever. So, no matter what is going on in your life today, take one day to just soak in everything that is good around you. Take one day and just let yourself have a good day!
        Hope on. Journey on.
Stephanie