Meet Rachel.
This is her story.
Most addictions function differently than mine. I say this because my addiction isn't to a substance I can live without, it is to something that I must consume in order to keep on living. Somehow, I'm expected to learn how to live with my addiction without it consuming me. 
Food became my coping mechanism when I was a freshman in university. I lost a loved one in a car accident and spiraled into a pit of grief. Every time the tears came, I ran to food, I drove through at McDonalds, I baked a cake. It wasn't long before food consumed me, instead of the other way around. I quickly began getting bigger, soon ballooning to almost 70 lbs over my original healthy weight. I used food to celebrate, to mask my pain, and to cure my boredom. Food no longer had a trigger, it was something I constantly turned to no matter the situation. I was overweight, sick, and exhausted.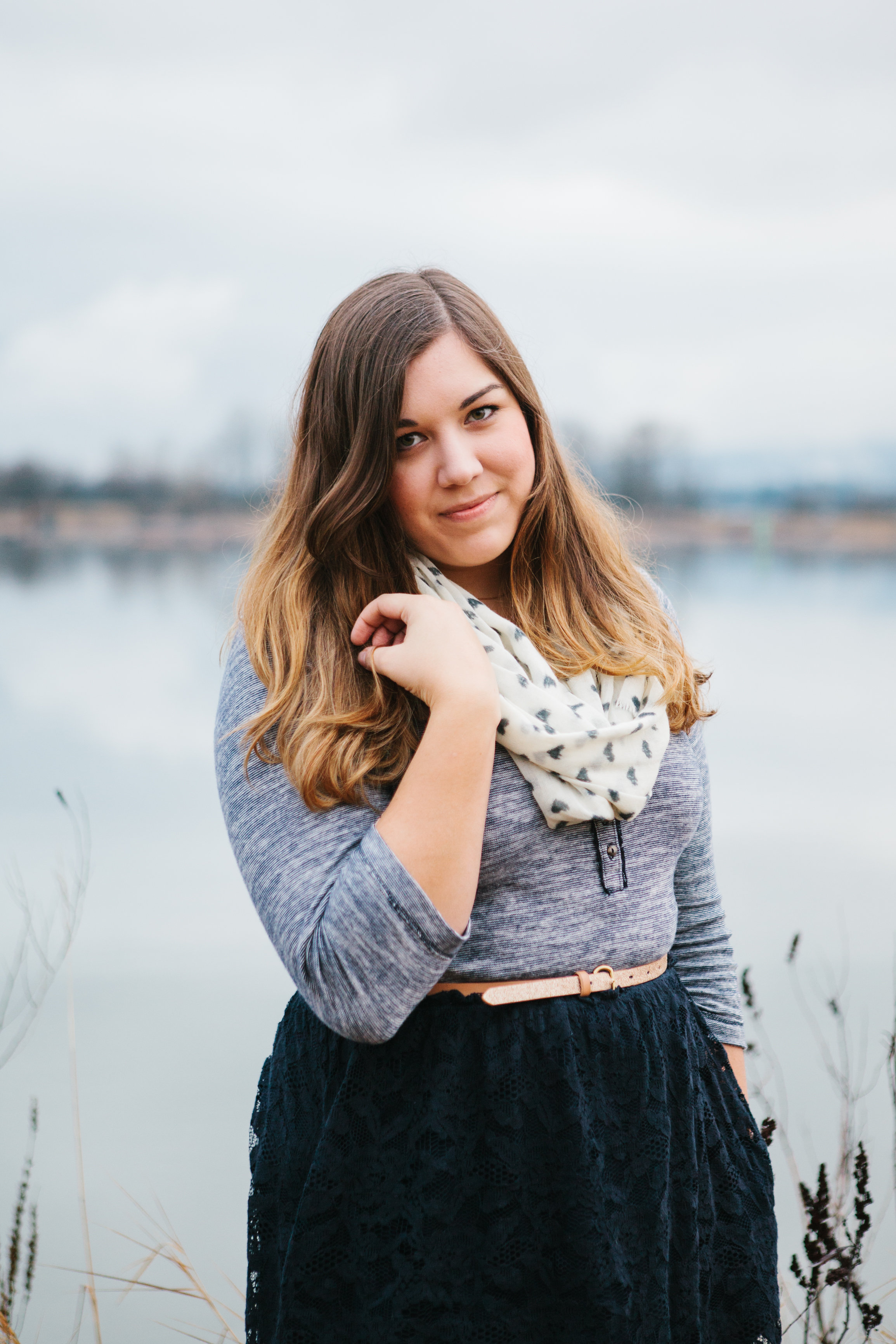 Soon, I found myself struggling with depression and anxiety. Some weeks the anxiety would be so relentless I thought I would lose my mind. My stomach turned tighter and tighter inside of me, often for no reason. Nothing could calm the storm waging inside of me. I felt alone and lost. 
Almost a year ago, I was diagnosed with Celiac's Disease. Celiac's is an autoimmune disease that attacks the small bowel when gluten is consumed, causing inflammation and preventing the absorption of nutrients. Repeated exposure to gluten can lead to many other health problems, including bowel cancer. I've watched my dad suffer from Celiac's Disease for ten years. It is not an easy disease; even the smallest amount of gluten can cause a reaction. When the doctor announced my diagnosis, I burst into tears; completely unaware of the amazing affect this condition would have on my life. 
Within weeks of being diagnosed and going gluten-free, I felt the heavy cloud of depression and anxiety lift. I began to see joy and energy in my life again, and soon the anxiety I was experiencing completely left, never to return. One of the most common symptoms of undiagnosed Celiac's Disease is depression and anxiety. Within weeks of treating my Celiac's, I started to see relief. I started to see hope. I couldn't believe the toll gluten had taken on my body. Something so simple and small had the power to bring my body, and life, crashing to the ground. 
It was this realization that caused me to re-evaluate everything I put into my body. Even though I was eating gluten-free, I guarantee you it wasn't healthy. There are so many options for gluten free foods these days that eating junk is just as easy as before, and often includes more sugar and butter to make up for the loss of texture from the gluten. In fact, most people, when diagnosed, gain weight since their bodies begin absorbing nutrients again. I knew I couldn't afford more weight gain, and I was determined to see how my eating habits could continue to bring me health and vitality. 
Not long after, I hired a personal trainer. She designed a nutrition plan for me as well as a gym program. With my newfound hope and strength, I started my journey with enthusiasm, and quickly saw results. I began dropping weight and seeing numerous rewards from eating clean. My energy levels went through the roof, I started sleeping through the night, and my patience and kindness grew immensely. I became a better wife, a better friend, and a better employee. There wasn't an area of my life that went untouched by my transition to healthy living. I still had, and have, dark days. But those days are pushed through with strength and prayer. I have days of desiring to binge eat junk food, and sometimes I cave, but other days I walk forward in freedom and trust in God to pull me through. 
Food no longer has power over me, but is a tool for health and vitality and wholeness. Food had the power to cripple me with depression, anxiety, and exhaustion, but it is also through food that I have seen energy, joy, and carefreeness return to my life. It can be a weapon of mass destruction or the building blocks to joy.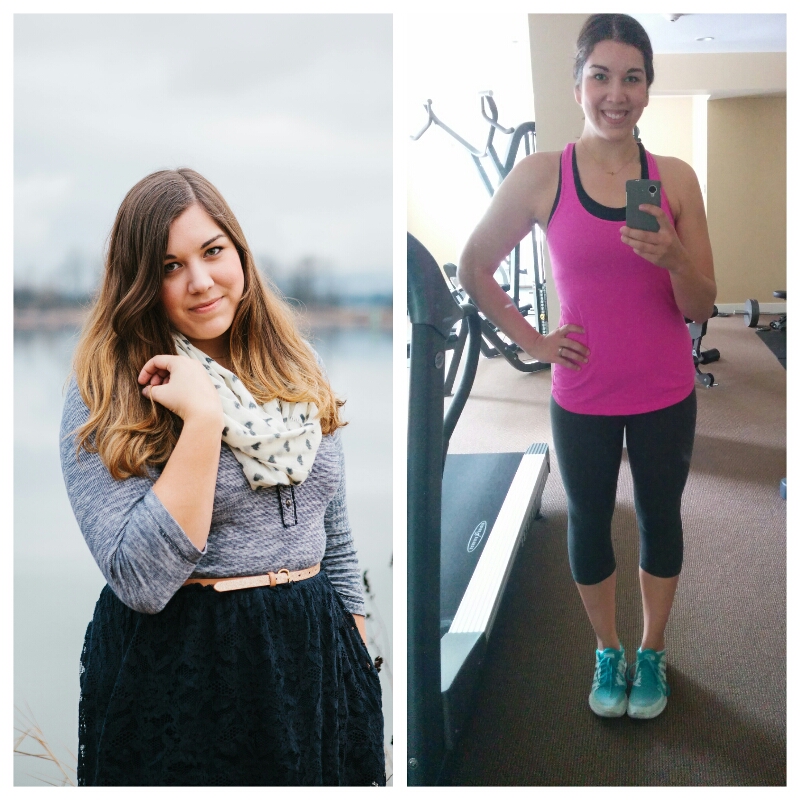 Five months later, I am 60 pounds lighter (and a thousand times more joyful, energetic, and content). If you would have told me five months ago that this is where I would be, I'm not sure I would have believed you. But that's the beauty of a journey; you never know where it will take you. 
"There are far better things ahead than any we leave behind" –C.S Lewis
My favorite recipe: Southwestern Sweet Potato Salad
We often make different variations of this, adding in different veggies or taking the sweet potato out when there isn't enough time! It's amazing how good things taste with fresh lime juice and cilantro mixed in. This salad is also awesome without the chicken for a meatless Monday meal! 
Ingredients:
2 medium sweet potatoes, peeled and cut into 1/4 inch pieces
1-2 tbsp coconut oil (or oil of your choice)
Sea salt, pepper and chili powder, to taste
2 chicken breasts, cut into strips
1 (12 oz) can whole kernel corn 
1 (15 oz) can black beans
1 red pepper, chopped 
3-4 green onions, chopped
1/2 cup chopped cilantro
2 avocados, chopped/cubed
2 limes
Directions:
1. Add the sweet potato pieces into a bowl with coconut oil, season with sea salt, pepper and chili powder. Stir around until all covered, and place onto baking sheet. I cook at 425′F for 15 mins, then flip and cook for another 15 mins. 
2. Cook the chicken breast in a pan with coconut oil and chili powder (to taste). 
3. When chicken and sweet potatoes are done, let sit a bit to cool to room temperature.
4. In a large bowl, add black beans, corn, red/green pepper, green onions, cilantro and avocados. Once the chicken and sweet potatoes have cooled a bit, add them to the bowl, and squeeze the lime juice over the whole salad, and stir until all mixed. Season with a bit of pepper and sea salt if you like!
The salad should keep for about 2 days in the fridge.