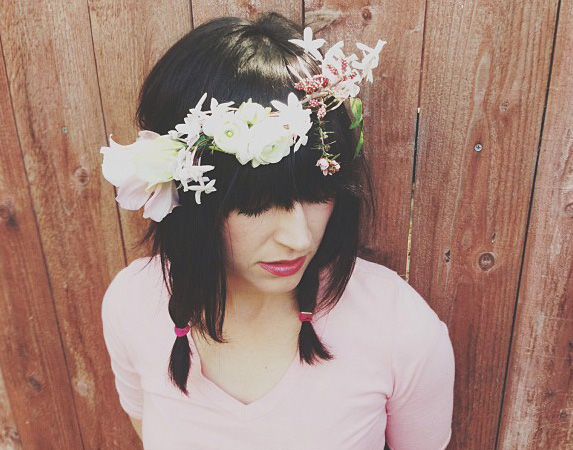 With out going into to much detail at this time, I'm going to tell you why I am here and why I am participating with this new venture. Over 7 years ago, I was introduced to "The Secret". I knew of the power of thinking positive thoughts and I 100% lived by it,  but I never really grasped the idea that the way we think can lead to incredible and not so incredible things in our lives. "The Secret" was so powerful to me that I began a journey of reading, pondering, and studying the mind and the impact that our thoughts have on our lives.  I quickly put the new ideas to the test and instantly saw incredible change. Shortly after that due to some difficult life circumstances I became depressed and experienced anxiety. Both which rocked me to my core in such a way that I have never been the same. I was sick. I was sad. I felt alone and I was extremely afraid. Which all majorly sucked, and by sucked I mean the life was being sucked out of me. It was a very dark time as anyone that has ever had depression and anxiety can attest too. The thing though, it was necessary for the growth I needed and later on the depression and anxiety became one of the biggest blessings of my life. (A story I will share later on). I'm here because I want to help. I want those who fear to come out of the dark. I have been there before and I promise you, that you are not alone. The light often seems so far out of your reach and sometimes it is, but its never too far. You can and you will reach it. It took me some counseling, some medication, years of studying, prayer, and faith to be here,  but the light has come and its' warmth covers my soul. A feeling we all deserve and can find. I'm a firm believer in prayer, meditation, believing, and living a gratitude filled life. And I know that each of these principles can easily assist you in reaching your goals and attracting the dreams that seem impossible.
I am looking forward to this blog and pray that it will be a small means of comfort and guidance to anyone who may need a little light of hope.
Since we are giving away "The Power of Positive Thinking" It seems fitting to share one of my favorite quotes from the fabulous author.
"Be so strong that nothing can disturb your peace of mind. Talk health, happiness, and prosperity to every person you meet. Make all your friends feel there is something special in them. Look at the sunny side of everything. Think only the best, be as enthusiastic about the success of others as you are about your own.
Forget the mistakes of the past and press on to the greater achievements of the future. Give everyone a smile. Spend so much time improving yourself that you have no time left to criticize others. Be too big for worry and too noble for anger."
―Norman Vincent Peale
And the winner of the book is…….. Lindsey Jeppsen!
Congrats Lindsey!!!!  Email us your address to showupforlifeblog@gmail.com
Thank you to all who participated.
Hope on. Journey on.
Angie