Written by: Angie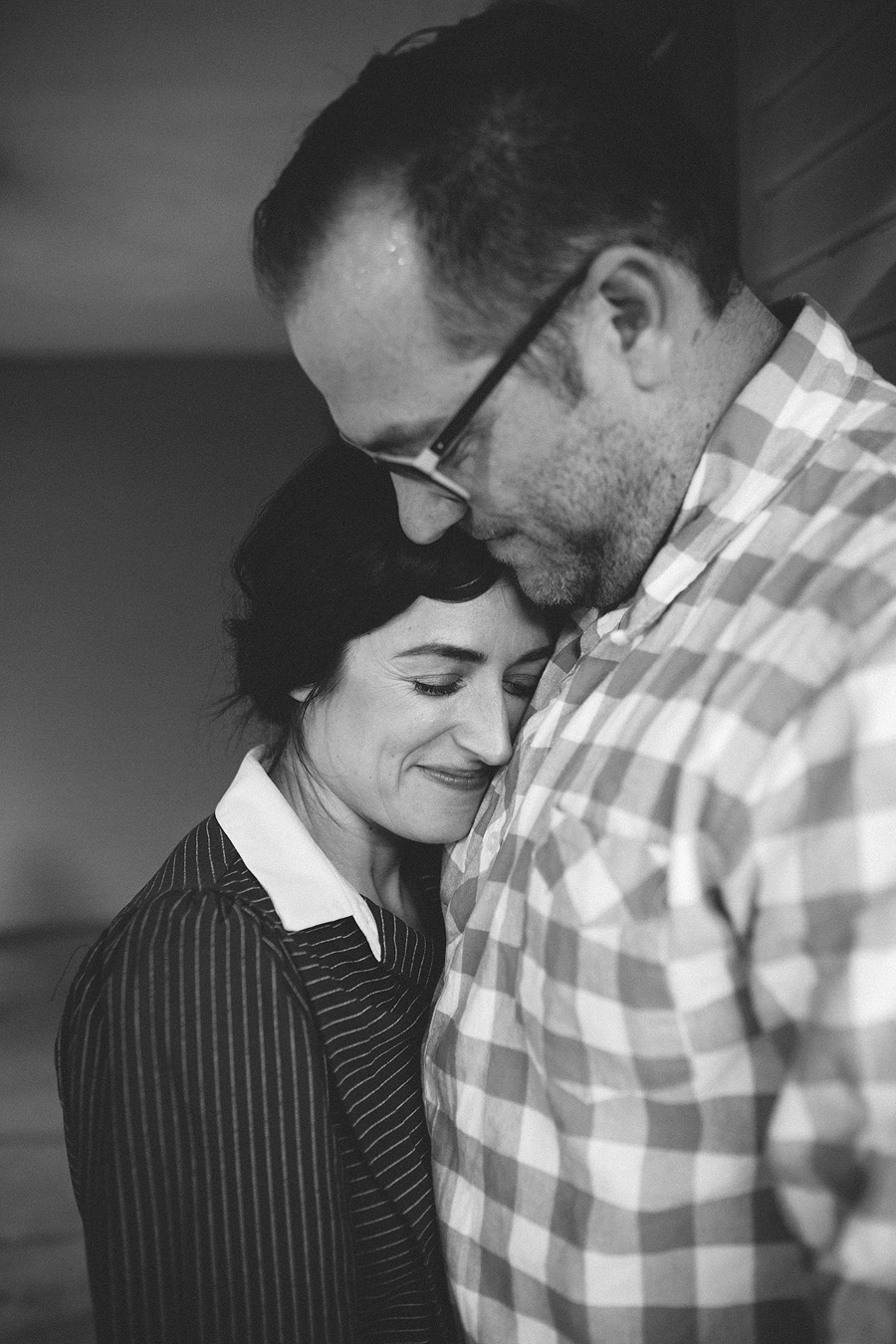 Photo by: Lyndzee Ellsworth
I wish I could say that the last 12 years of marriage have been incredibly easy, or even easy at all. Wait, no I don't. I take that back. I've been through a few things in life to know that not easy, is a good thing. Good because, not easy doesn't necessarily mean not happy. Not easy means I am here, and I am living as well as learning. I am gaining experience, I am learning empathy, love, understanding, compassion, and forgiveness. All of these wonderful feelings I would have never known if life, or my marriage, were easy.
 I am happy to report, although the last 12 years may have been difficult, they have been happy. The night I met Matt, my best friend looked at me and said "You will marry that man," I glanced back and all I could say was "I know." It was love at first sight, and I knew after talking to him for 30 minutes, that we would be together forever.
 In 2008 our sweet daughter was born. Her pregnancy was one of the most difficult things I had experienced. I lost over 20 pounds in the first 5 months. One day was particularly trying. I had spent 4 hours crying and praying, pleading with the Lord to let me eat just one thing that I wouldn't throw up. I took a bite of yogurt and out it came. Finally, I fell asleep and the next morning I went to my Doctor. He looked at me, grabbed my hand and walked me to the hospital across the street to be admitted. Thankfully, that was the answer to my prayer. I got some much needed IV's that gave me such a boost of energy that helped me move forward with faith. Pregnancy can be difficult on a marriage, especially if one is as sick as I was. I would go to my room around 6:30 every night and shut the door to help close off any smells dinner would put off. This meant Matt was on his own every day for making his own dinner, as well as feeding our son, putting him to bed, and caring for him. Instead of a team, my husband had to be the one to carry the load. I spent most of my days on the couch.
 Shortly after her birth, I went into the most horrific pain I had experienced. I was a tomboy growing up, and have had multiple broken bones, stitches, sprains, and not to mention my pinky toe was nearly severed all the way off from doing back flips on my parents bed. Nothing, I had ever experienced pain wise, came even remotely close to the pain I was feeling in my body at that time. Long story short, hours later they rushed me into a life saving surgery. I woke up in the wee hours of the night very frightened.  I began to cry a cry I had never shed before. A cry of complete terror and confusion. The fear that was hovering over my heart and soul was dark and dreary.  I didn't know what happened or if I was okay. All I could think of was my family and where my sweet baby was. I began to sob and pray to my Father in Heaven for peace, comfort, and direction. The room was dark, but not completely. The silence other than my cries that soon became small whimpers was all I could notice. As I scanned the room, I saw my sweet Matt laying on the couch just to the left of me. He was out cold, but all I could do was smile as a calm came over me knowing that he was there. As the days went on and we stayed in the hospital he never left me, other than the time the nurse told him to go home and take a good long shower. He was there loving me, holding me, and caring for me. As I began feeling better, we started playing a funny game where we'd call the hospital cafeteria and order milkshakes. They would bring us our dinner and our milkshakes, and every night turned into a date night where we'd eat hospital food and love on our gorgeous baby girl. It was a hard time, but also a beautiful time of compassion, love, and sacrifice, shown by my husband. I fell in love with him all over again and I had never felt his love for me the way I did through those difficult days.
I think sometimes it is easier for us to be supportive, full of love, and stand by our spouses through desperate times of need, sickness, or sorrow. I know personally in my life those things have brought perspective and light on this journey through marriage, and I am absolutely grateful for them. My question today however is, what about the everyday situations? What about supporting their silly impossible dreams, or loving them when they are driving you absolutely bonkers? These can also be difficult times. Difficult because the choice is simple to love your spouse through desperate times, but sometimes when life is easy and we are just floating by, is when our pride and love for material things gets in the way, and we become disconnected to our lovers. 
We've had to face some challenging moments since Matt and I have got married. Both our parents got divorced, and yes even as adults this broke both of our hearts. We've lost very dear loved ones including my mother to cancer,  as well as close friends. We've had financial set backs, including completely, and I mean completely starting over financially after building a successful and happy business. About 4 years ago due to a series of unfortunate events we had not a single penny to our name and lost our dream home we were living in. We've had multiple failures, we've seen our families suffer through loss, pain, sickness, and depression. There has been times that I have wanted to give up on everything. My life, my marriage, my self, my God, all of it. Depression and anxiety does that to you. It makes you hurt, and it hurts so bad, that sometimes we think the easiest way out is to completely quit in life, and on each other. But, we can't quit. We have to keep moving forward, we just have too. 
I am no expert at marriage, please call me in 35 years and maybe I will have some legit advice. I have learned many things though, from my own faults and weakness and I would love to share a few of them.
Pick your Battles.
Something that drives me nuts about Matt is that he will look at his phone at a stop light and is almost always sitting there when the light is 100% green. I then proceed to say "go". He would then get very upset and that would turn into a full blown fight. Obviously. we have other issues and the fight isn't really about the green light, but do you ever have a fight that starts and then later on you don't even remember what it was about? Or do you often fight about money? That green little paper that we give so much power too, even the power to ruin relationships with those we love most. Money was one of the biggest factors in my parents divorce,  it's so silly to me to think about how often we let money take over our relationships. Not doing dishes, or not throwing away trash, or putting away clean clothes properly, these simple tasks are important, because as a team we do need to work together, but they can't be deal breakers and fight makers, it's not worth it.
Honesty and open discussion
One of my favorite things about marriage is having a constant best friend by my side. Someone I can ask questions to that I wouldn't typically ask someone else for fear of judgement or rejection. We have in-depth discussions often regarding life, religion, business, the choices we make daily, etc. Many marriages get so busy. Moms are either working or staying home tending the house, kids, and everything included. As well as Fathers, they are working, or with the kids running them to practice, in meetings, doing church service etc. When you think about the activities we do daily, rarely do they include each other. It includes everyone else in our lives, but our spouse. Take some time each day to have an open and honest discussion about how the day went or how things are going in your personal life. It only takes a few minutes to share some honest and loving feelings with one another. 
Sneak it in.
Matt loves attention and most guys do as well. Be sure to give your spouse praise and gratitude for all their hard work. Sneak in a little kiss and a snuggle everyday, even if it is quick. Bring them their favorite treat or write them a quick love letter. All so simple, yet each can make a big difference in your spouses day. 
Have sex.
Enough said.

Ask for advice.
My husband and I are photographers, and every wedding we shoot I come across a grandparent, parent, or aunt, who has been married for 30+ years. I always ask "what is one thing you could tell me about marriage?" If you are surrounded by people who have shared a lifetime together ask their advice. They are doing something right and that wisdom can benefit you.
Accept change
Matt and I have changed over these past twelve years, we owe that to life. Life brings change. Our bodies have changed, our faces look older, our attitudes, views, ways of living are different then they were when we were 21. We've changed states, jobs, cars, friends, and even our families have changed. Change isn't always easy. Part of experiencing life is allowing that change into your lives and hearts and accepting it. Once it's accepted, it is definitely easier to face. 
Forever, For always, and No matter What. 
Lastly, when we made our vows and commitments on our wedding day, we both promised forever. Forever means we will both give our blood, sweat, and tears if we have to for this commitment. We are bombarded with infidelity, divorce, and all sorts of negativity in the media these days regarding our commitment to our spouses. Although we have faced sickness, loss, financial heartache, failures, and set backs, we have always lifted one another up, and carried each other across the raging waters, and this has nourished our growing love. Cross those hard and scary bridges with your spouse, and your love will thrive. Your appreciation will expand and your friendship will flourish. No matter what we go through, we will do this Forever, For always, and No matter what.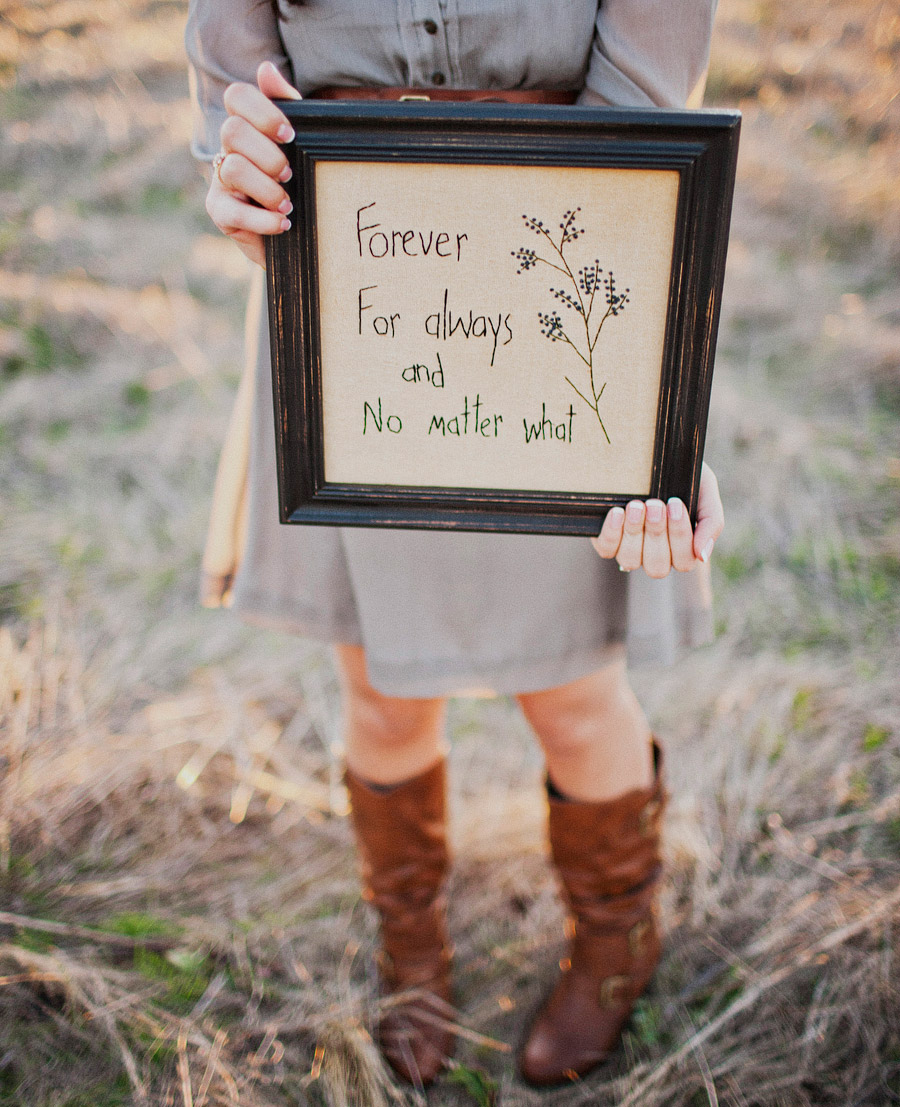 Photo by Sloan Photographers  
Hope on. Journey On.
Angie